---
---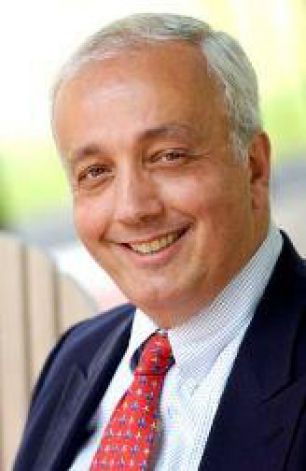 Dr. Anthony J. Cernera (Chairperson)
Dr. Anthony J. Cernera  has been involved in Catholic higher education for 32 years. During his tenure as president of Sacred Heart University, he led the University from financial bankruptcy to being the second largest of the 25 Catholic universities in New England with the endowment growing from virtually zero to $125,000,000.  The student enrollment grew from 1350 to over 6000, establishing campuses in Luxembourg and Ireland. He established 15 academic programs, built 16 buildings and developed the first on-line academic programs.  He established with the Rabbi Bemporad and Rabbi  Ehrankranz the first comprehensive Center for Christian Jewish Understanding at a Catholic university in 1992.
Dr Cernera also served as vice president and president of the International Federation of Catholic Universities, the largest and oldest association of Catholic universities in the world. He served on the Board of Directors of the American Association of Catholic Colleges and Universities, the Committee on Justice and Peace Education of Catholic Relief Services, the National Association of Independent Colleges and Universities. He has also chaired the board of directors of the Connecticut Conference of Independent Colleges, and the board of directors of Mount St. Michael Academy.
Dr Cernera was a founding member and continues to be active with The Leadership Roundtable on Church Management which was founded in 2002 to assist the bishops of the United States to respond to the managerial, financial and human resource challenges facing the Catholic Church in the United States. He also has been a member of the Knights of Malta since 1988.
In addition, Dr. Cernera is, with Dr. Gallo- the co-discoverer of the HIV virus- one of the five founding directors of the Global Virus Network (2010), an international network the leading research centers on human viral diseases. In April, 2013 he addressed an international conference of regenerative medicine co-sponsored by the Pontifical Council for Culture at the Vatican.
In 2013 he became the president of Smart Money Educators which provides educational programs and services on financial behavior and just co-published on educational commentary on a psychological assessment of financial styles and behaviors 
---
    Matee Austina Sackie (Committee Chair)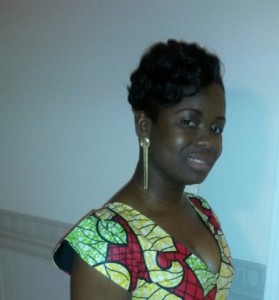 MSN, FNP-C, BSN, RN Family Nurse Practitioner
      Matee Sackie is a Family Nurse practitioner, board-certified by the American Academy of Nurse Practitioners, and is licensed by the State of North Carolina to provide family centered healthcare to patients of all ages. Her Scope of Practice encompasses health promotion, disease prevention, diagnosis and management of common and complex health care problems beginning in childhood and continuing throughout the aging process.
      Matee is a native of Liberia, Migrated to the United States of America (USA) at 15 years of age. She currently resides in Charlotte, North Carolina (NC). She began her Career in heath care at the age of 19yrs working as a Certified Nurse's Assistant at a home for children for developmental Delay and at a rehabilitation center in Winston-Salem, NC. She has accumulated nearly 12 yrs of experience in various areas of patient care (Rehabilitation Tech, Emergency Room Tech, Certified Nurse's Aide, Critical care Nurse and Nurse Practitioner).
      Matee believes in giving back to the community and has served in various capacities to aid children and families in Liberia and the USA. Volunteer activities ranges from serving as a mentor for the Boys and Girls club of Charlotte, Feeding the Homeless at the women's and Children Shelter of Charlotte and Winston-Salem, Chair for the Educational Committee for Smile Liberia International 2007-2010 and numerous other services in her church and community. She believes that we can impact the world through helping each other, one person at a time. She brings compassion, love and experience for human services from her job and various volunteer works.
---
        Amikco N. Marolt  (Secretary)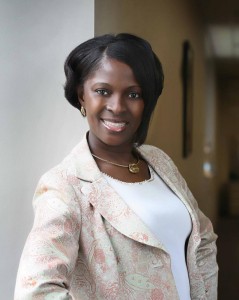 Evangelist Amikco N. Marolt is the daughter of Sonya Green Butts and the late Calvin C. Butts Sr. She was born and raised in Lake City, FL. and attended Columbia County Schools. Immediately after high school (C/O '90), Amikco began college while pursuing her love of dance on the college dance team. One year later, the direction of her life took a sudden turn. Amikco was involved in a car accident, sustaining life-threatening injuries including extensive brain damage. She remained in a coma for over a week and woke to substantial memory loss; being told she would not regain enough mental capacity to operate on the level of a 9th grader. While following the advice of her doctors, she heard the voice of God concerning her healing and restoration.
      Amikco shared what she heard with her mother and against doctor's prognosis of mental incapacity and being a depressed, seizure-prone victim; they trusted God and discontinued therapy. Through faith, obedience and the restorative power of God, Amikco is fully recovered.  
      Amikco was married to Scott Marolt (Pastor) in 1994 and they are the proud parents of two children Allen (19 yrs.) and Allana (17 yrs.) In 1997, Amikco returned to her love of dance through the liturgical dance ministry of Alpha & Omega Dance, and took dancing to new dimensions. She has ministered in dance for greater than 20 years with various ministries to include Strong Women for Jesus International, Dr. Bobby Jones Gospel Retreat, Walker for Christ Ministries, and throughout Florida and New York City, NY (Alpha & Omega Children's Foundation of Liberia). Through fervent prayer and the direction of God, she was ordained as Evangelist Amikco N. Marolt in 2008.
     Amikco has an A.A. in Communications-Honors, and a B.S. in Management; doing in Christ what doctors said was impossible. Professionally, she worked for 15yrs with a Fortune 500 corporation at a professional level. As the company transitioned to another state, Amikco took the opportunity to move into entrepreneurship as owner of Brown Sugar Bakery LLC located in Jacksonville, FL. She has baked for a number of organizations, to include, Carnival Cruise Lines as well as other entertainment, political and religious leaders throughout the state of Florida and the United States.
     As Evangelist Amikco's vision for Brown Sugar Bakery continues to grow, it works in conjunction with her ministry for young girls which she founded in 2006, Pinky Promises KEPT. Pinky Promises KEPT focuses on teaching young girls the importance of abstinence as they pursue having and enjoying the fullness of life as God has promised. Pinky Promises has reached young ladies worldwide, in Nigeria and Liberia, Africa. Evangelist Amikco has written the first of a series of novels that are based on her life and testimony and is praying and planning its release in the near future.
     Remaining steadfast, trusting, and praying are the catalysts of her drive and passion in life. Through faith and love, a renewed mind is being developed in the lives of those her ministry reaches throughout the world.
---