–
About Us
The Alpha Omega Children's Foundation (AOCF) is a 501 C 3 tax exempt Non-profit organization geared towards empowering underprivileged children who are orphans, disadvantaged and living with disabilities in Liberia, West Africa. Liberia is a country emerging from a 14-year civil war which has left its children with lack of vital socio-economic infrastructures such as limited supply of electricity, lack of safe drinking water, lack of a safe home, poor educational system, under-equipped hospitals, and other important human needs.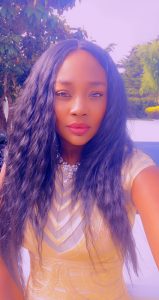 On October 2007, Alpha Omega Children's Foundation was founded by Amb Rachel Njinimbam.  Born in Monrovia, Liberia where she completed her High School education at the Episcopal B. W. Harris High School.
Upon completion she travelled to the United States of America to further her education where she obtained a Bachelors' degree in Human Services and Management. Amb Rachel is currently the Ambassador of Liberian's Children in the United States of America. She has a Master of Science in Social Work at Columbia University in New York City. She is currently a Supervisor at the New Jersey Medicaid Program PPP.
She was the first Miss Earth Liberia 2006 to represent her country Liberia in the Philippines. Rachel was among the Top 10 best Evening Gown; she was also the 1st Runner Up for Miss Africa Tourism Queen International, held in China.
Amb Njinimbam Established this organization based on the many children she saw in Liberia begging for alms to survive. Being that she had always had the passion towards children, it became easier to start this organization. She believe children are the product of grace and deserve the basic things in life for survival.
December 2013, She created Liberian's next Supermodel organization aim to promote Liberia's rich culture through Tourism, Fashion, Beauty and Unity. The winner of this show will have the opportunity to further her education while being the advocate for the Alpha Omega Children's Foundation. The first competition was held on July 28, 2018 in Monrovia, Liberia.
Mission Statement
 To  enhance  the  lives  of  orphans,  disadvantaged  children  and  Children  living  with  disabilities  in  Liberia,  West  Africa  in  every aspect  of  their  lives. By  providing  these  less  fortunate  children  with  Shelter,  Education,  Medical Care,  Nutritious food,  clean  drinking water,  clothing,  and  much more.